1
Are you an employer looking for a better way to manage your marketing operations? Are you looking for ways to save time and money without compromising the quality of your business growth? CAVIAR Social allows businesses like yours to achieve viral growth, at a fraction of the cost of hiring employees… Our services are designed with employers in mind, so let us show you how hiring our agency could be more effective than managing a team of marketing employees. We'll provide insight into why our viral agency can benefit your business going forward and help unleash untapped potential; up to 1,200,000 new and real fans per year, guaranteed…
Benefits of working with CAVIAR Social instead of hiring employees for marketing
If you're looking for a marketing solution that can help drive viral growth for your business, you may want to consider working with CAVIAR Social instead of hiring employees. With CAVIAR Social, you'll have access to a team of experts who are skilled in sourcing celebrities and influencers, your own content and social media managers, your own SEO and PR team, and any other marketing function you require. We use data-driven strategies to design campaigns that help you reach your marketing goals quickly and effectively. Our team's viral marketing is tried and tested, and our campaigns not only save you the cost of hiring and training employees, but it's also a more efficient way to grow your brand's presence online. Additionally, CAVIAR Social has a proven track record of success, which you can view in our portfolio and on our media kit, so you'll be in good hands.
Why Hire CAVIAR Social As An Agency Rather Than Hiring Staff
In today's fast-paced world, businesses need to harness the power of viral growth to stay ahead of the curve. While hiring an in-house team may seem like a logical choice, it may not always be the most practical or cost-effective option. This is where CAVIAR Social comes in; as a full-service agency, we have the expertise and resources to help your brand achieve virality. With a team of specialists in social media marketing, content creation, and influencer outreach, we can execute campaigns that will maximize your brand's engagement and reach. CAVIAR will put you in 2 to 10 influencer campaigns every single month, achieving large amounts of growth; something other agencies cannot guarantee. By working with CAVIAR Social, you can benefit from our industry connections, cutting-edge strategies, and deep understanding of the latest trends and algorithms. Plus, you'll save time and money that would otherwise be spent on hiring and training staff. So why not leave it to the experts and partner with CAVIAR Social for viral success? Did we mention a money-back guarantee for the amount of growth you will receive?
How CAVIAR Social can help you create viral campaigns that yield better results
Are you tired of pouring time and money into marketing campaigns only to see lackluster results? Look no further than CAVIAR Social. Our team specializes in creating viral campaigns that not only garner attention but also yield tangible results. With our strategic approach, we can help your brand achieve viral growth, reaching a wider audience and ultimately boosting your ROI. Let us show you how our expertise can revolutionize your marketing approach and drive real success. Don't settle for mediocre campaigns – choose CAVIAR Social for your next viral hit; backed by our moneyback guarantee.
Affordable pricing and full-service marketing available for companies of any size
Marketing should be accessible to any company, no matter their size. Luckily, there are now full-service marketing options available that won't break the bank. Affordable pricing for a full-service marketing package is hard to find, especially with the quality and viral growth guaranteed. By using a full-service marketing team, businesses can focus on their core competencies while leaving the marketing to the professionals. This can include everything from website design to social media management to paid advertising campaigns. And with affordable pricing, there's no need to sacrifice quality for cost. Finally, your investment will be pooled with other clients and investors, which means more growth for everybody; via CAVIAR's viral celebrity crowdsourcing.
Case studies featuring successful projects completed by CAVIAR Social Agency
CAVIAR Social Agency has a proven track record of executing successful projects with viral growth strategies. Our case studies demonstrate how we have helped businesses achieve their objectives by harnessing the power of social media. Our work has resulted in campaigns that have generated high levels of organic reach and engagement, leading to significant increases in brand awareness, website traffic, and sales. Don't just take our word for it, check out our case studies to see the tangible results we've achieved for our clients. Partner with CAVIAR Social Agency and let us help you take your brand to the next level with our effective viral growth strategies. You can view our portfolio on our homepage and in our media kit.
Book a call with CAVIAR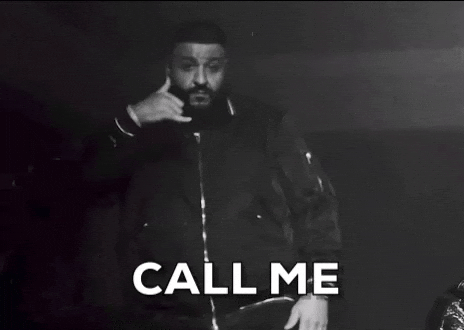 Choosing CAVIAR Social to help with your marketing will bring you the success that you want. With our full-service marketing, we'll customize campaigns to fit your business needs. Our affordable prices mean that companies of any size can benefit from working with us. We've proved ourselves by showing off case studies of successful projects completed and have clients who are more than willing to vouch for us. We understand how valuable time is and offer a comprehensive plan to guarantee that your goals are met in a shorter amount of time than ever before. By working with CAVIAR Social, you get access to experts that provide the best advice, strategies, and tactics so that everything goes as efficiently as possible. Plus, you don't have to worry about taking on the additional stress or responsibility that comes with hiring employees for your marketing. So don't wait! Book a call with our team today and learn how viral marketing can drastically improve your bottom line while saving you time and money!